The Missing Thread, Somerset House
21st Sept 2023 – 7th Jan 2024
This autumn, Somerset House explores the stories of Black British fashion in a major new exhibition, The Missing Thread, curated by the Black Orientated Legacy Development Agency (BOLD). Spanning from the 1970s to the present day, The Missing Thread charts the shifting landscape of Black British culture and the unique contribution it has made to Britain's rich design history.
The exhibition examines how the cultural, counter-cultural, political and socio-economic backdrop of the 20th and 21st centuries have shaped the identity of Black style and in turn mainstream fashion culture. Extending far beyond the realm of the catwalk, the exhibition spotlights and contextualises the profound impact of Black creativity through music, photography, art and design.
Black creativity has had a profound influence on British culture and continues to be referenced to great effect, often without acknowledgement. The exhibition seeks to redress this, celebrating the unique visions and impact of an often unseen generation of trailblazing Black creatives who were denied access to the fashion industry, or who despite achieving great success, have had their contributions misrepresented or excluded from the story of British fashion.
Metro Imaging is proud to have collaborated across many services in support of the production from scanning all the way through to full production printing, mounting and framing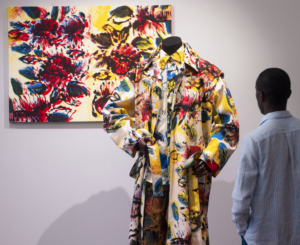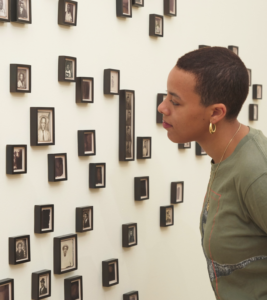 Please click on links to find out more about the exhibition and how to book tickets. All images ©SomersetHouse2023