Direct to Media UV Printing
Direct to media examples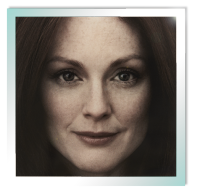 Glass & Perspex
Printing directly to clear materials such as glass or Perspex, allows artwork to take on a transparent quality, and can even be used to create special effects.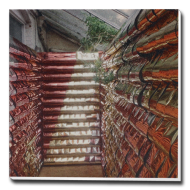 Tiles
Our Direct to Media printer can also be used for innovative interior design pieces, from floor tiles to wall tiles - mosaics to any size can be created in our lab.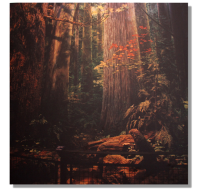 Copper
Working and testing with a variety of materials gives us an opportunity to come up with one-off beautiful pieces like this copper landscape print from Carl Bigmore's series 'Between Two Mysteries.'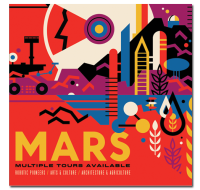 Vinyl & Textiles
We've worked with interior designers to create truly unique, one-off pieces of art and decor. We'll happily test ideas with you in our lab, so pop us an email or come and see us and we'll talk through your ideas.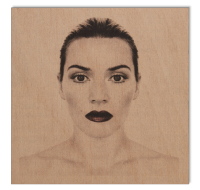 Wood
Printing directly to wood is a popular choice, by selecting the right imagery the wood grain naturally enhances the existing artwork.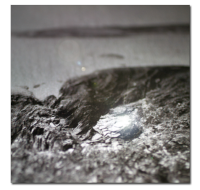 Aluminium
Printing directly to Aluminium creates a whole new dimension to the traditional print and mount, images take on a metallic look and provide a modern alternative look.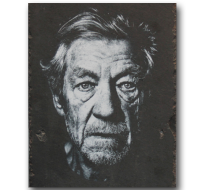 Slate
As our printer can print to almost any flat surface, we encourage our clients to think outside the box - you can blend materials together to make a sculptural piece of artwork.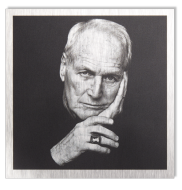 Brushed Dibond
This material has proven an ideal medium for architectural photography and portraits with muted tones, just pop into our front of house and see for yourself!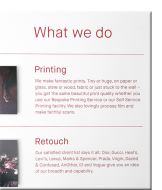 Art Signage
As well as creating artworks, our Direct to Media printer can also create signs for any location - whether it be part of an exhibition or for outside use.
Direct to Media vs Photographic Prints
Direct to Media printing cuts out the need for a photographic print that is then mounted to a substrate. By printing directly to a surface, such as Perspex or glass, we can create special effects on transparent materials. Artwork becomes more robust and can even be used for outdoor exhibitions, opening artists up to a whole new way of showing their work.
What is Direct to Media Printing?
Direct to Media Printing is a large format, inkjet printing process which allows images to be printed directly on to almost any flat surface, using fine full-colour inks. The ink is sprayed directly on to the printing surface, which is then dried by UV light that dries almost instantly.
Why Use Direct to Media?
Unlike traditional printing, Direct to Media inks are bonded to the surface of the substrate, resulting in a resistant and long-lasting image, that can even be displayed outside.
Turnaround times
Self-Service: 10 working days for Foamex and Vinyl prints. Bespoke: contact us to arrange an appointment.