Professional Black & White Photo Printing
Digital Black & White Silver Gelatin Papers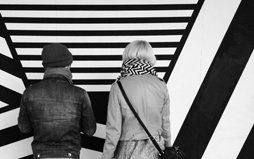 Fibre-based Gloss
HARMAN GDS Fibre-based Baryta paper has a gloss finish and slight texture, the emulsion is based upon traditional B&W silver halide technology. It has excellent D-Max, sharpness and surface finish that will give a superb continuous tone. Our FB paper is also great for pairing with Giclée Fine Art Baryta prints.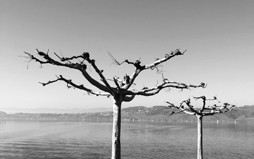 Fibre-based Matt
HARMAN GDS Fibre-based paper with a double-weight Baryta matt finish. It is a silver gelatin, premium quality, panchromatic photographic paper. This paper has been designed using the very latest black & white silver halide emulsion technology optimised for digital exposure, and presents a neutral image tone.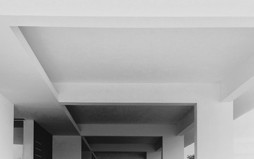 Resin-coated
We use HARMAN GDS Resin-coated pape is a premium quality paper with a bright base tint. Along with the Fibre-based paper, RC prints will be a true B&W with no colour cast, and is a perfect paper for cooler toned images. It has a semi-matt finish, very similar to that of C Type Matt, and contains fine tonal benefits of subtle highlight detail and strong blacks
What is a Digital Black & White Print?
Traditionally a darkroom printing process, Ilford Imaging (now HARMAN Technology), together with Metro's own Steve Macleod, developed their B&W papers in order to be exposed via digital output printers such as our Durst Lambda and Océ Lightjet and Metro Imaging are the only UK lab to offer this service. This development meant that silver gelatin prints could quickly and easily be produced at a much larger scale. Producing B&W prints digitally allows for incredibly consistent results, especially for large format editions and print runs. Both FB & RC papers produce prints up to 108 x 48 inches at their maximum size. Digital B&W silver gelatin prints are a Premier Service only on both Bespoke and Self-service. Our Bespoke printing can include (as part of the print cost) a one to one appointment with an expert technician, a test print and archiving the file for future editions.
Black & White Hand Prints
Many artists still prefer the original B&W hand printing route and as part of our Hand Printing Service a Master Printer will produce the finest traditional print straight from your photographic negative. The negative is held within an enlarger for light to be projected through onto light-sensitive photographic paper. The printer will make several tests initially, before making your final print. They may use techniques like cropping, burning and dodging to frame your image correctly and get detail into the highlights and shadows. Once the photographic paper has been exposed, prints are hand processed in photographic chemicals, then washed and toned to archival standards. Hand prints can be matched and reproduced consistently, however, due to the technique, each one is technically unique. Our maximum Hand Print size is 20 x 24 inches.
Black & White vs C Type Prints
Both of our C Type (Chromogenic) and Digital B&W prints are produced with archival photographic, light-sensitive papers exposed digitally. When printing a B&W image using a colour paper there will always be a colour cast of some degree, usually green or magenta. Whilst the C Type process uses colour papers and chemistry, our HARMAN GDS B&W papers contain no colour dyes and are exposed with B&W chemistry, resulting in 'true' blacks with no colour cast.
Turnaround Times
For digital B&W prints, the turnaround time is within three working days for a test print, and a further three working days for the finals (pending test approval).
The turnaround time for traditional darkroom silver gelatin Hand Prints from negatives is five working days.