Giclee Fine Art papers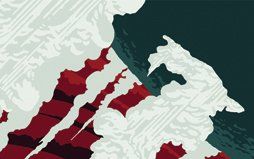 Hahnemühle German Etching Textured 310gsm
This velvety heavyweight etching paper has a fine surface texture. German Etching is one of the most popular media for artwork and photography. The paper is made of a pure alpha cellulose presenting a textured surface that allows high quality printing.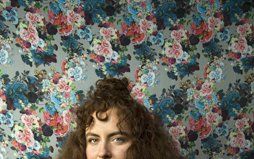 Hahnemühle Photo Rag 308gsm
This is one of Hahnemühle's genuine artist papers, mould made, 100% acid free paper with an exceptionally smooth surface. Photo Rag is the most popular paper chosen by photographers to create high quality fine art prints. The fine, smooth surface and feel of Photo Rag makes this paper very versatile. It is ideal for printing both black and white and colour photographs and art reproductions with impressive pictorial depth.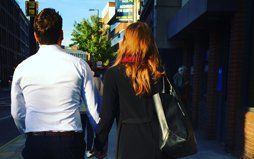 Hahnemühle Fine Art Baryta 325gsm
Fine Art Baryta is a bright white paper with exceptionally high colour depth and large colour gamut and image definition. This paper gives the "wow" factor to black and white prints with an extremely high dmax and the finest grey tones. Using barium sulphate in the premium Giclée coating ensures the typical gloss that makes this paper a close match to traditional photographic Fibre Based papers.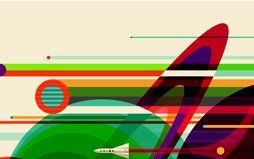 Somerset Photo Satin 300gsm
This paper made from 100% cotton linters, has a high whiteness value that contains a high percentage of alpha cellulose, it produces a wide colour gamut and achieves high-density values. The paper is made on a mould machine using woollen felts which impart a delicate texture to the surface of the sheet. It will reproduce beautifully and the results are superb whether in colour or black and white.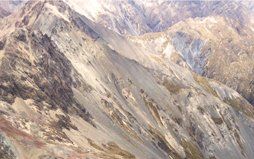 Somerset Enhanced 255gsm
This is a beautiful paper designed for inkjet printing and is ideal for fine art reproduction and photography. Made from 100% cotton fibre using a traditional mould machine this paper has an invisible coating on one side allowing the creation of superb prints with a wide colour gamut.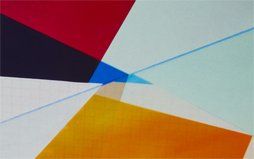 Canson Photo High Gloss Premium 315gsm
Photo High Gloss Premium RC consists of an ultra-smooth, alpha-cellulose, acid-free paper coated with polyethylene and multiple micro porous colour receiver layers. This ultra-white photo paper currently has the highest gloss level of the photographic resin-coated paper market. This paper offers vivid colours and deep blacks, coupled with excellent image sharpness.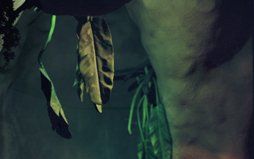 Canson Infinity Photosatin Premium 270gsm
PhotoSatin Premium Resin Coated consists of an alpha cellulose acid-free art paper coated with a structured polyethylene and a micro porous receiver layer. This exceptional photographic paper has been designed to comply with the highest lifespan requirements. The surface aesthetic of PhotoSatin Premium RC is reminiscent of the original photochemical papers traditionally associated with the Baryta market.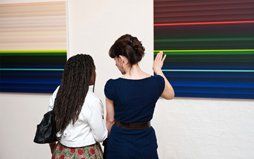 Canvas
Canvas printing is an increasingly popular way of turning a photograph or artwork into a wall-ready, textured object for sale or personal use. We print directly onto high quality heavy weight real artist cotton canvas, achieving high quality vibrant canvas prints from your images by using a UV true pigment ink system, on our Epson 9900 and 11880 output devices, which provide long-lasting lightfast canvas prints. Canvas printing is available through our Bespoke service only.
What is a Giclée print?
The word Giclée ("g-clay"), is derived from the French verb gicler meaning "to squirt or spray". Giclée, is used to describe a fine art digital printing process combining pigment based inks with high quality archival quality paper to achieve Giclée prints of superior archival quality, light fastness and stability. Our Giclée prints are created using an Epson 9880 with Epson Ultrachrome K3 inks, which with the 8 channel print head is capable of producing an extremely wide tonal range and colour gamut. PLEASE NOTE we do not trim Giclée prints above 44" along the longest length to keep the print as untouched as possible unless specifically requested.
C Type vs Giclée prints
C Type prints and Giclée prints are two very different printing processes, one is a digital photographic print and the other is an inkjet print. A digital C Type is a traditional photographic print, made from a digital file rather than a negative. Many customers think that a 'digital print' has to be a Giclée print but this is not so. A Giclée print is quite different, using no chemistry or light sensitivity. PLEASE NOTE we do not trim Giclée prints above 44" along the longest length to keep the print as untouched as possible unless specifically requested.
Bespoke or Self-Service
Bespoke is our classic service, you sit back and we do the work. Either send us your files online via Dropbox or email, or pop in and see us in the lab and we'll work on a one to one basis with you. Self-Service is our great value online DIY printing, mounting and framing solution. If you feel confident in preparing your own files for print, then simply upload your images and follow the simple steps to make your top quality prints.
Turnaround times
Giclee prints to paper or canvas, Bespoke and Self-Service: Three working days. Giclee prints to Stretched canvas: Ten working days. PLEASE NOTE we do not trim Giclée prints above 44" along the longest length to keep the print as untouched as possible unless specifically requested.