What is a Certificate of Authenticity?
A Certificate of Authenticity is a signed document proving the authenticity of the work and containing details about the artwork for the collector's reference.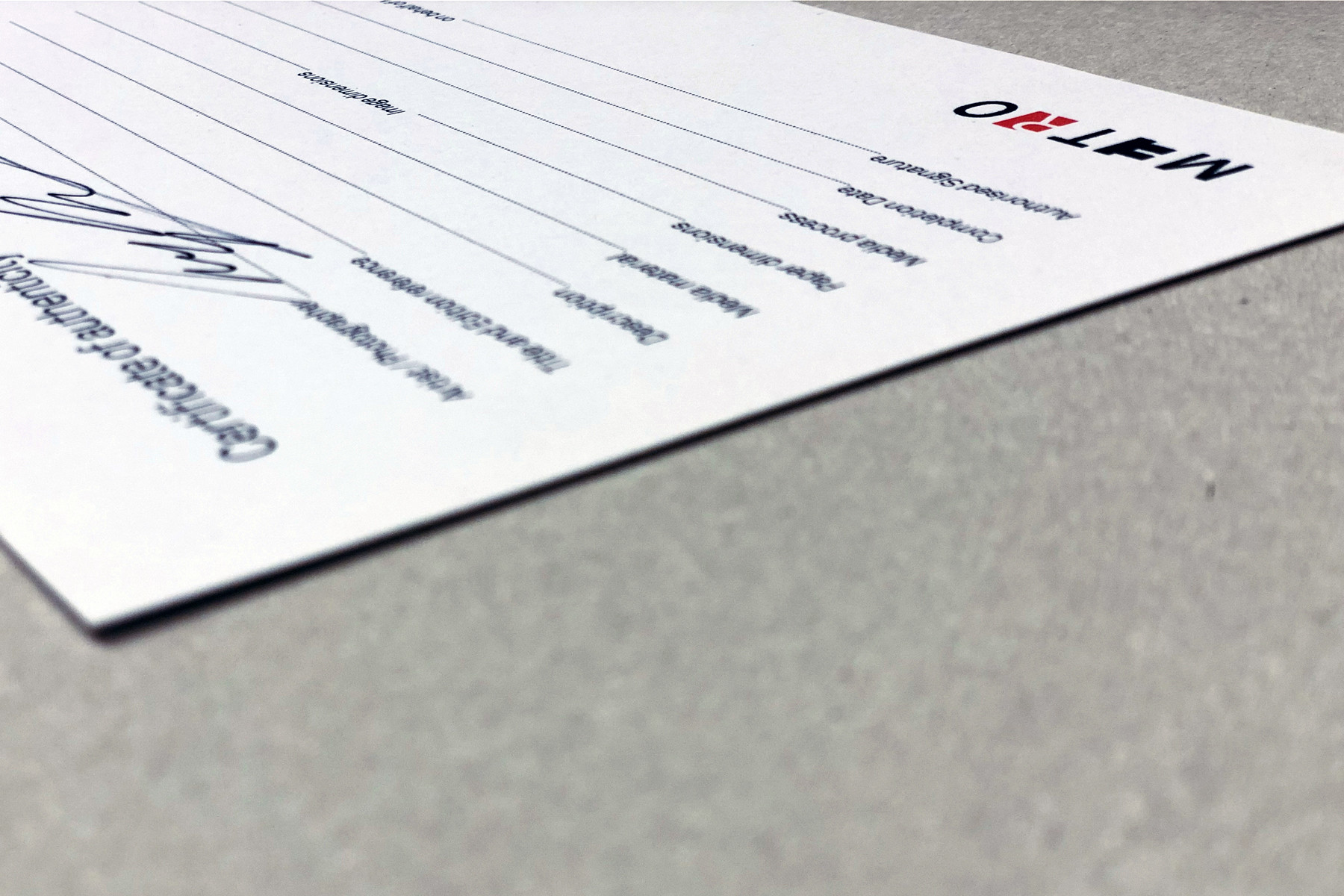 Storing artists' own Certificates of Authenticity:
At Metro Imaging, we can also store artists own Certificates of Authenticity that have been previously signed or stamped in accordance with their edition prints.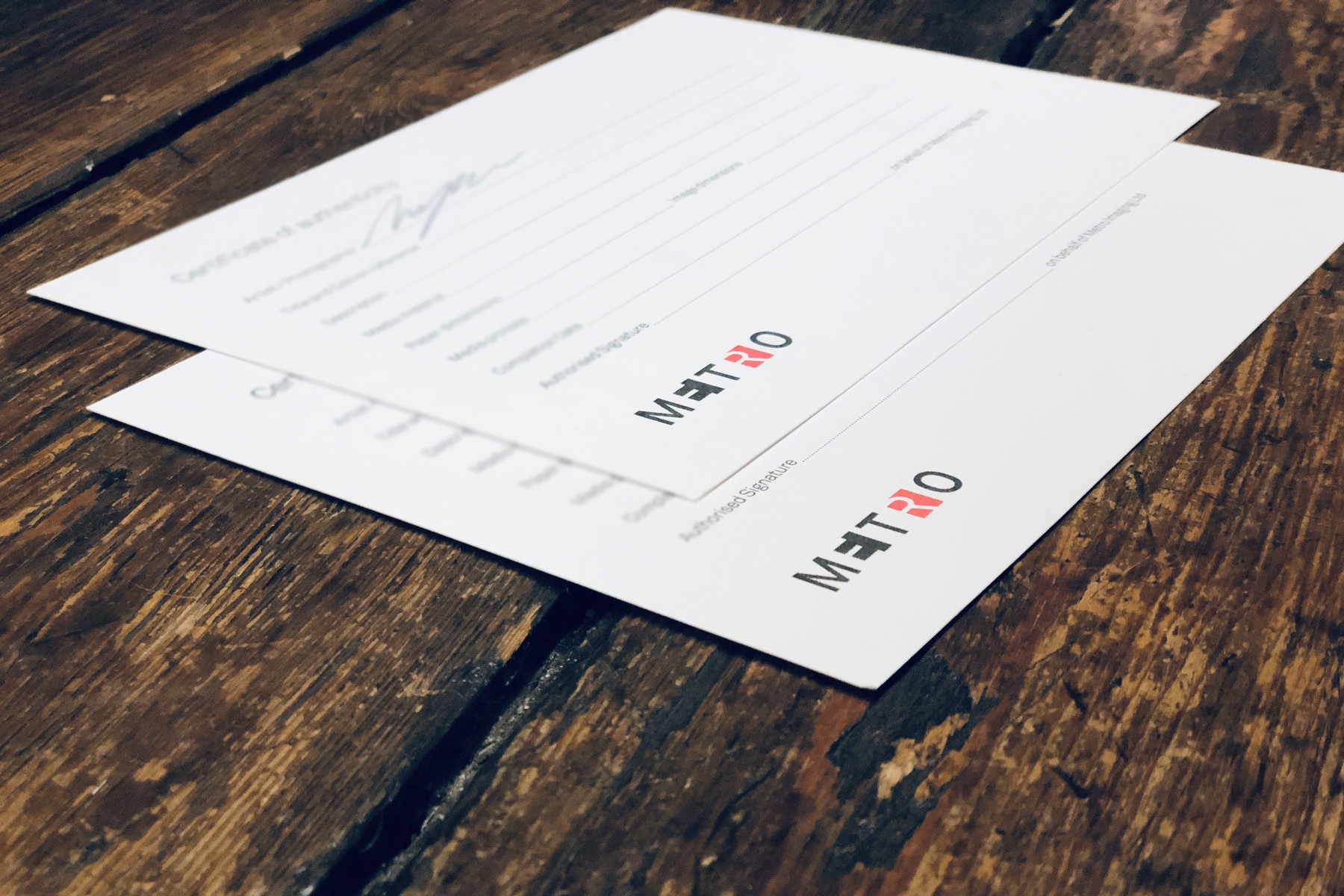 Available on our Premier Bespoke Service:
The Certificates of Authenticity service is only available on our Premier Bespoke Service.