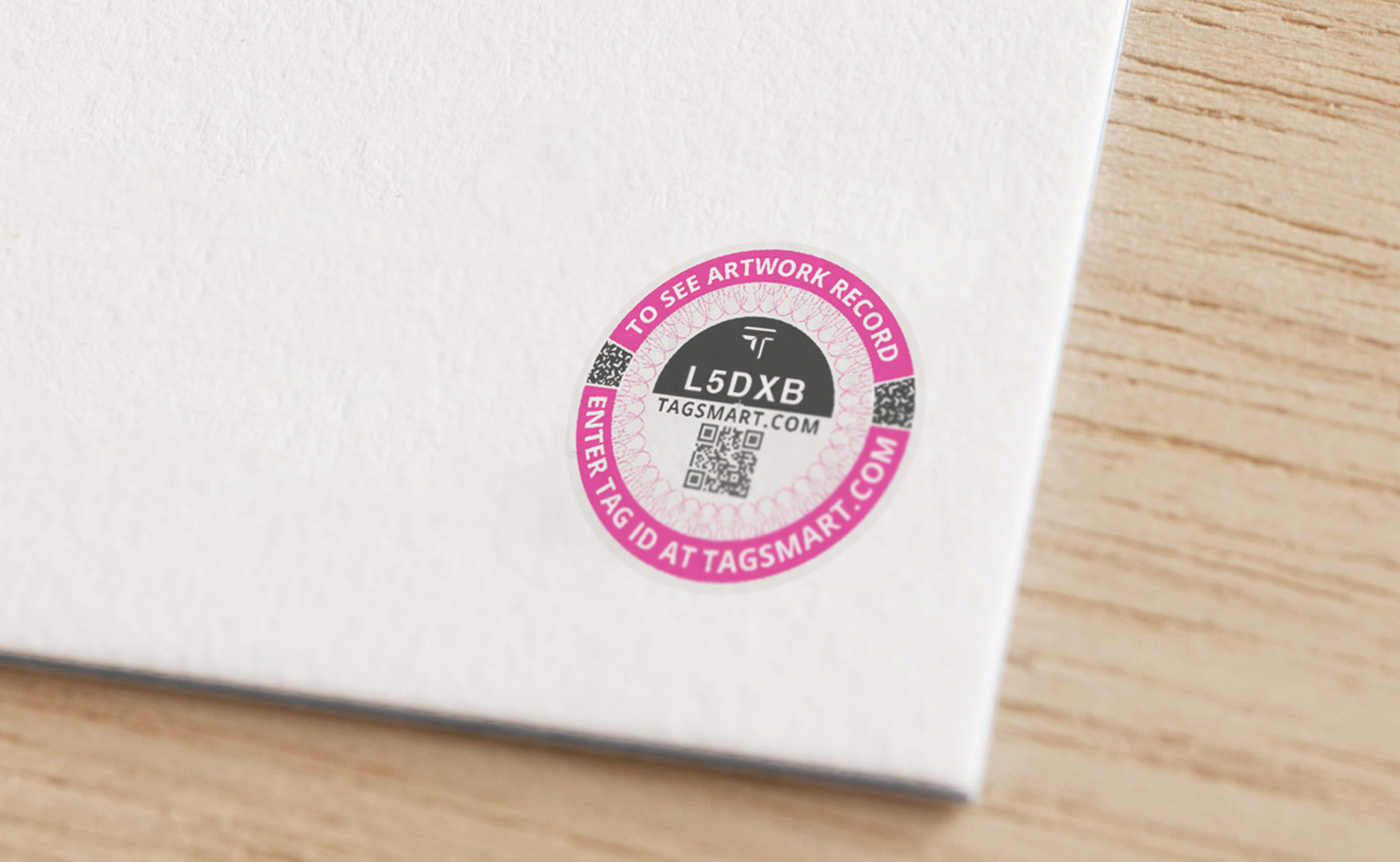 Tags for Printed Work
The paper tag is a paper mask that is 32mm in diameter and only 30 microns thick. All Tagsmart tags contain synthetic DNA which was synthesised in a lab, as opposed to the naturally occurring DNA that determines our genetic structure. It is hard to identify and is highly durable.
Tags for Mounted or Framed Work
The transfer tag is an ink transfer (hence where it gets its name) that is 38mm in diameter and just 8 microns thick. It bonds directly to aluminium, plywood, foam board and most other hard surfaces.
Tagging Original Artworks
As well as offering DNA tags as part of the Metro printing service, we can also tag works that have already been created. If you are interested in tagging existing works, feel free to pop by the lab with your artwork and we will take care of the rest!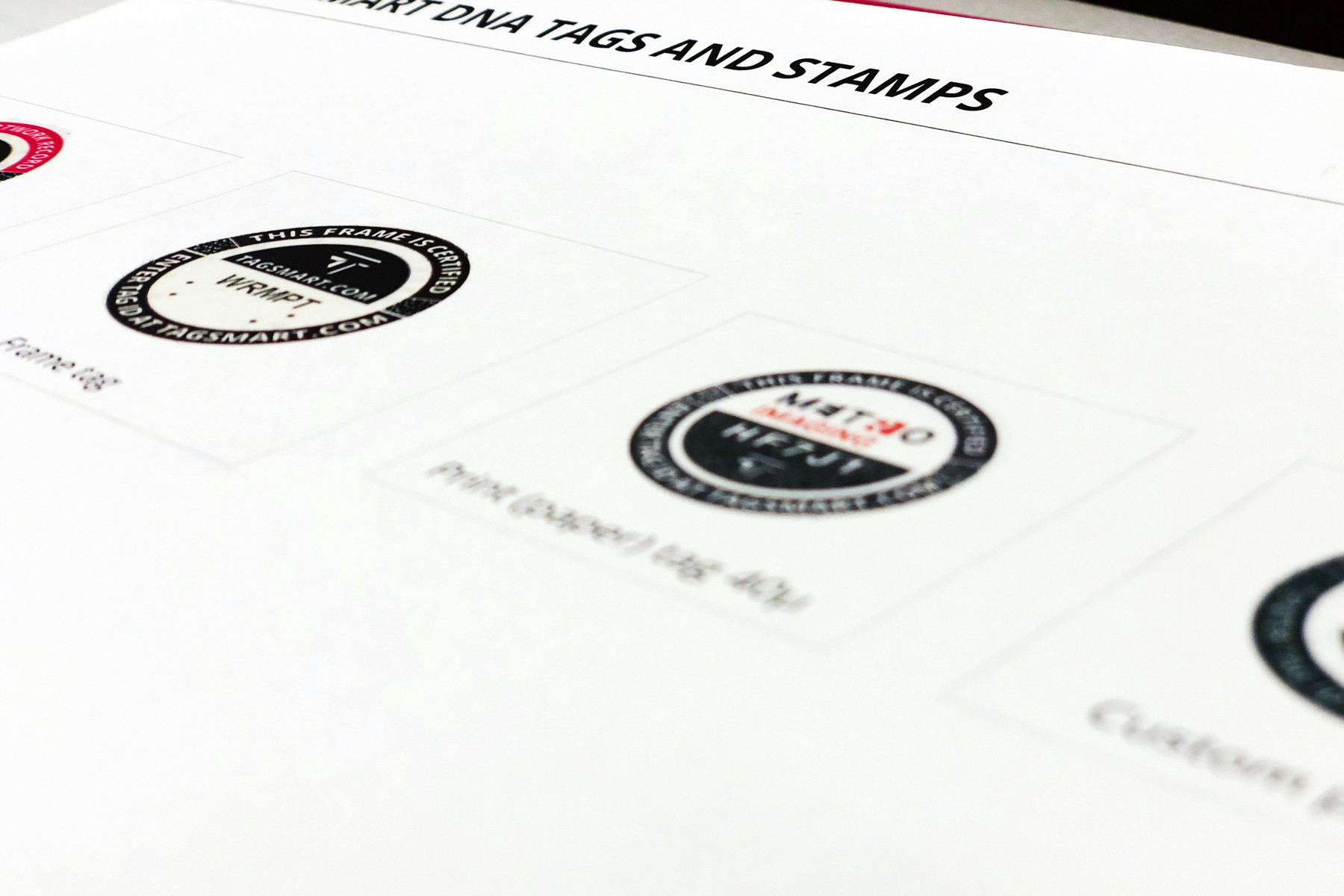 Prices & Turnaround Times
The turnaround times will vary depending on the nature of your order, however, it shouldn't take longer than 24hr on top of the turnaround times for your existing order. Please get in touch to know more about the price range.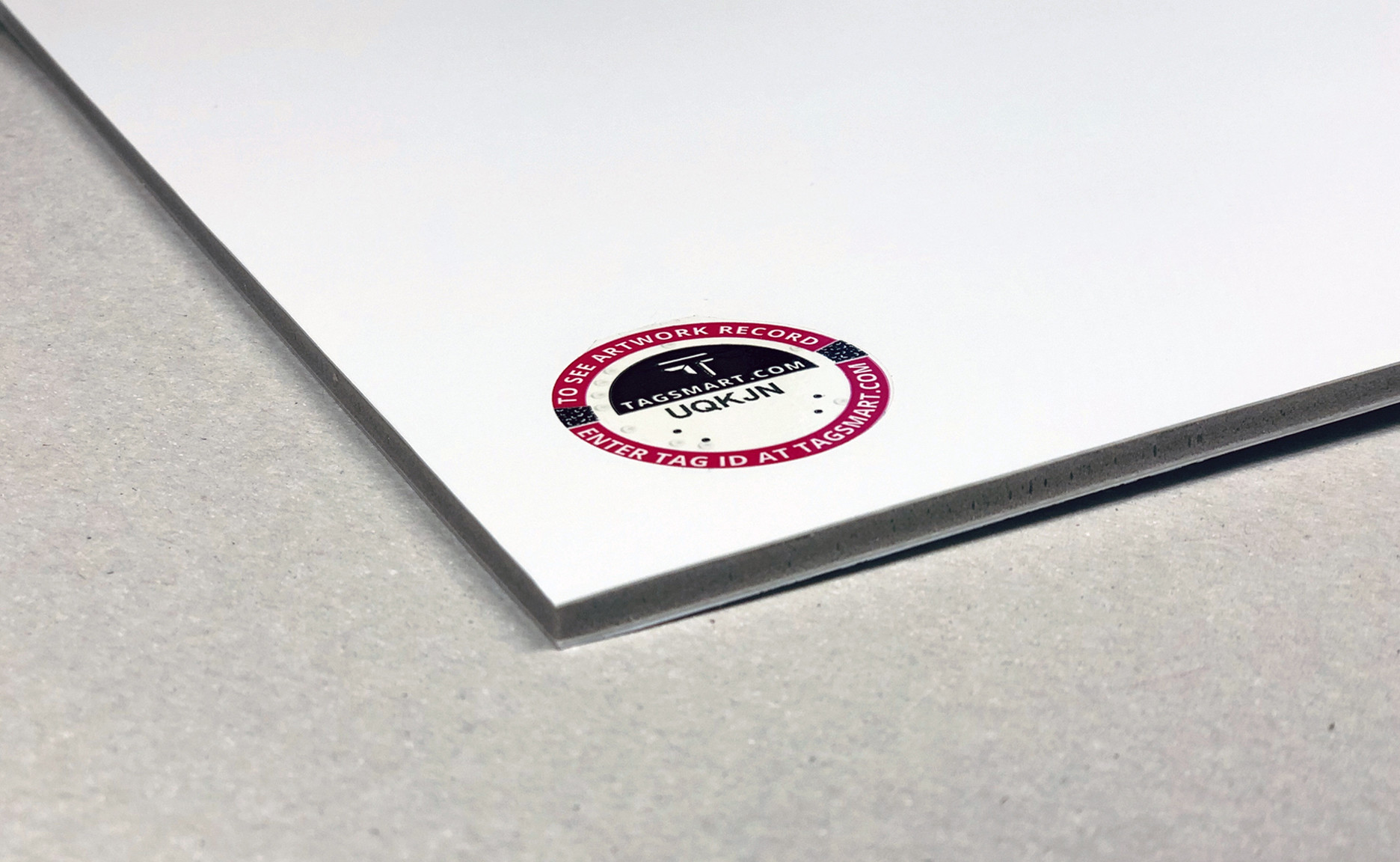 How it works
Our Metro x Tagsmart collaboration service is only available via Metro Bespoke. You can order your tags at the same time that you place a printing or framing order. Just let us know via email, over the phone, or at the front desk, and we will then include it in your approved quote.