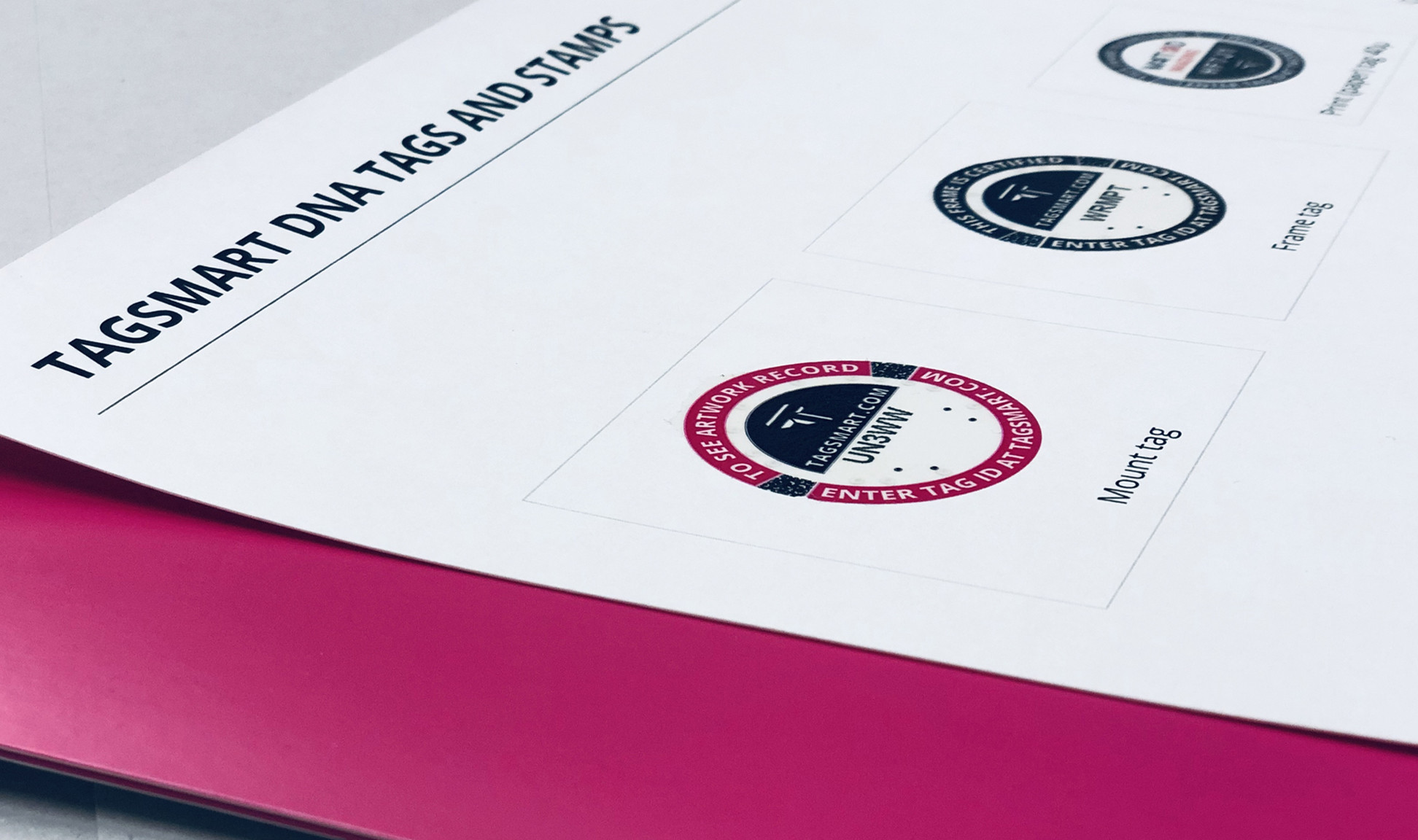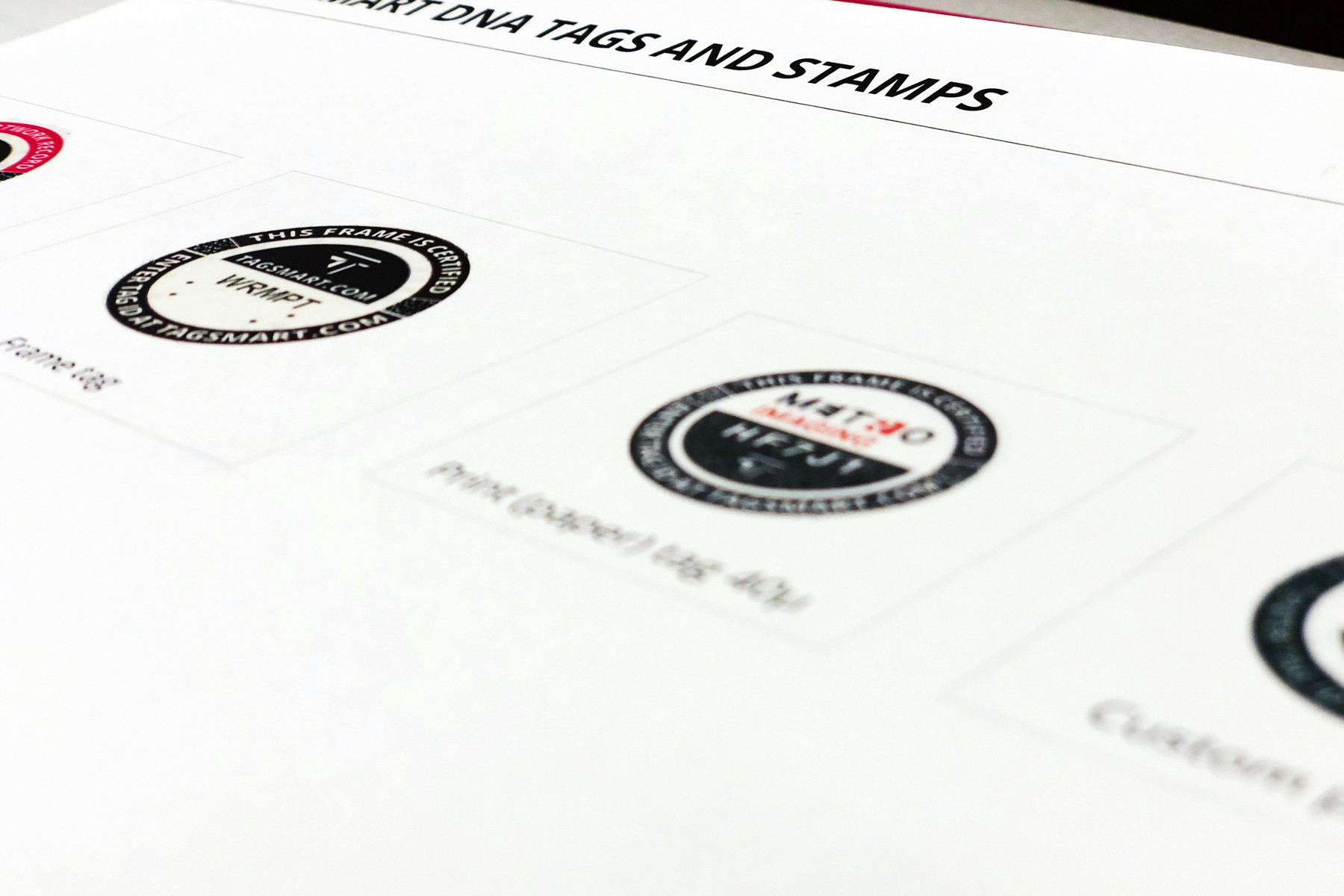 Tags for Printed Work
A micro-thin, 32 mm diameter paper mask (ensuring minimum interference with the artwork), which houses a multi-layered proprietary adhesive, is carefully applied to the printed work. Every existing mask contains a unique ink mark to every individual artwork.
Tags for Mounted or Framed Work
A micro-thin, 38 mm diameter ink transfer, that houses a multi-layered tag security, create a tag that is just 8 microns thick. The tamper-proof tag can be applied in seconds and bonds directly to aluminium, plywood, foam board and many other media. It disintegrates with any attempt to tamper or remove it.
Tagging Original Artworks
We can also apply tags to already produced work. If you are looking into tagging your own original work, feel free to pop by the lab with your artwork and we will take care of the rest!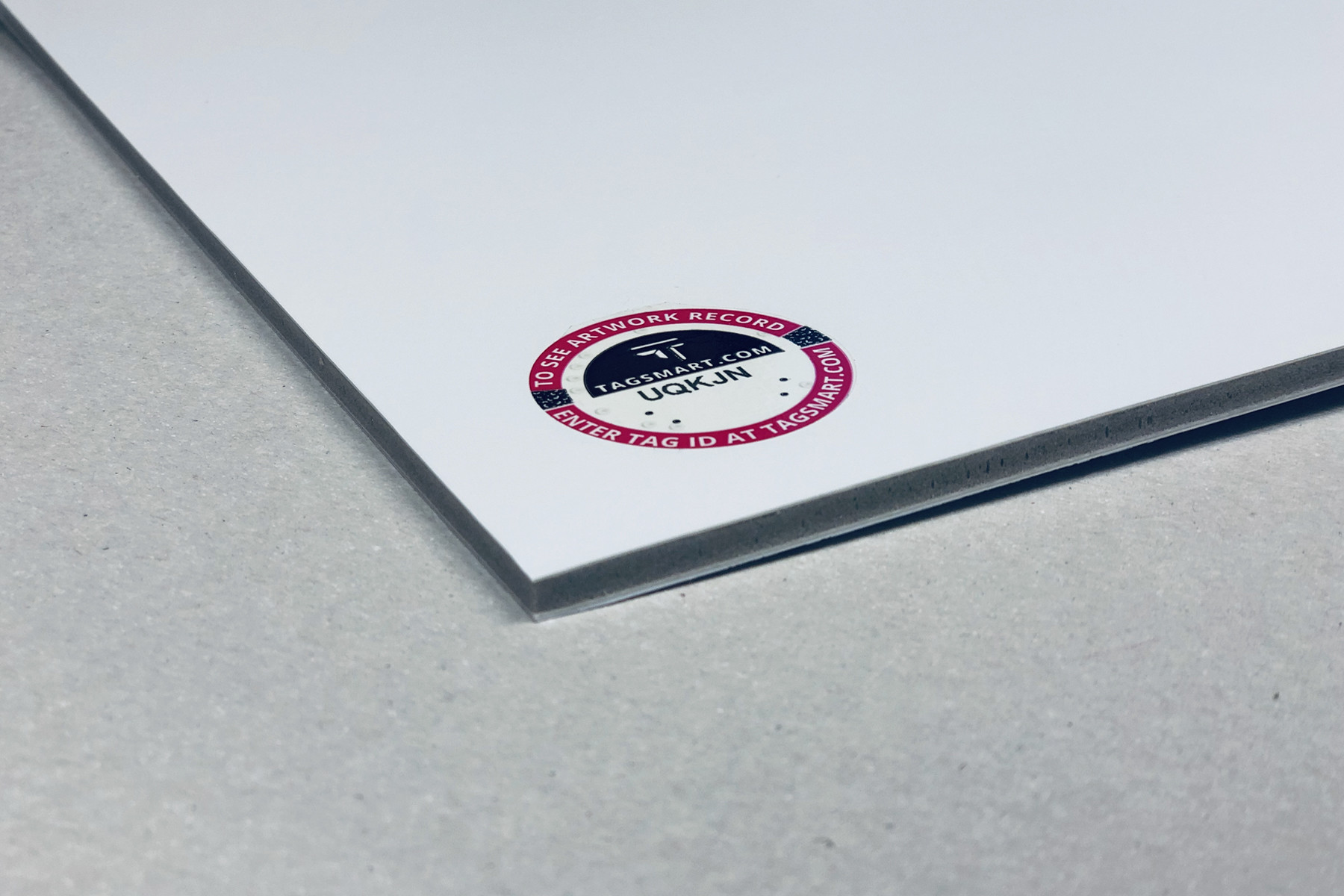 List of Prices & Turnaround Times
The turnaround times will vary depending on the nature of your order, however, it shouldn't take longer than 24hr on top of the turnaround times for your existing order. To see the different prices, please refer to our Price List Page.