Metro's professionalism, quality and genuine dedication to photographic talent make them our number one choice for exhibition production.
— British Journal of Photography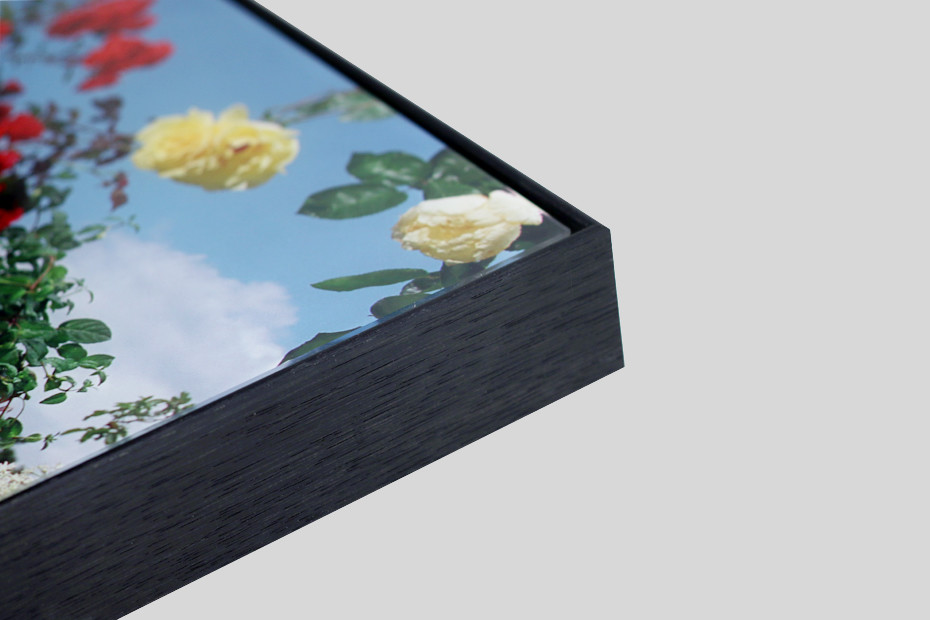 Keyline Photo Frame
Similar to tray frames but a more slimline offering. Works are often reverse Perspex® acrylic float mounted with only a minimal gap between the work and the moulding. Framing options available in both narrow and wide styles but for specific sizes and options please visit or contact our team.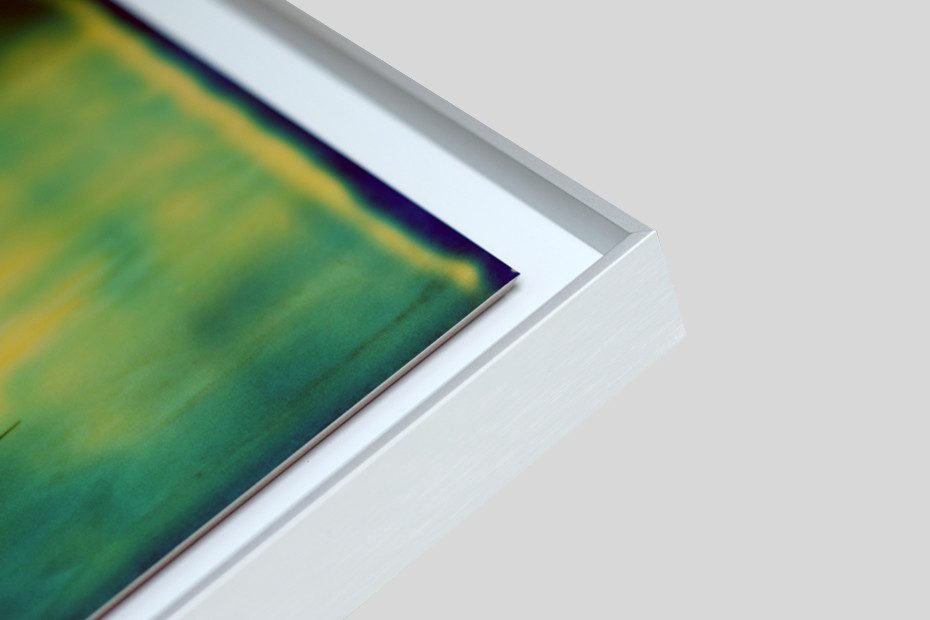 Tray Photo Frame
Perfect for prints that have been dry mounted and don't necessarily require glazing. The print is set back slightly below the face of the frame to prevent damage. It is mounted to Dibond or aluminium for rigidity and then floated in the frame with a space between the work and the frame moulding.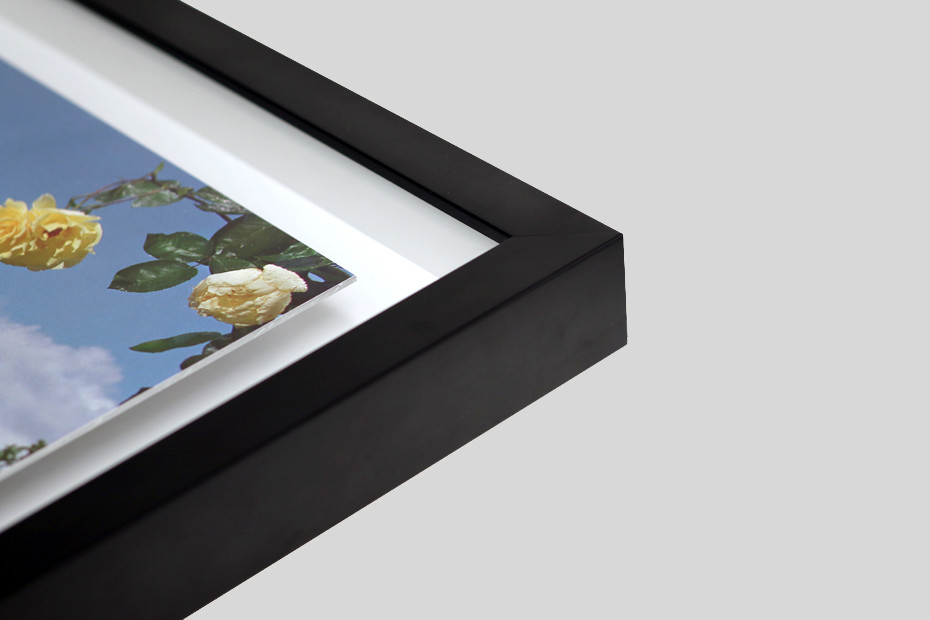 Floating Box Frame
This is a stylish take on the box frame, with your print mounted inside the box, rather than fitted edge to edge. Your print is mounted to 2mm Aluminium or Dibond® to create a sleek borderless surround for your print. There is a gap between the work and the moulding creating a 'floating' effect.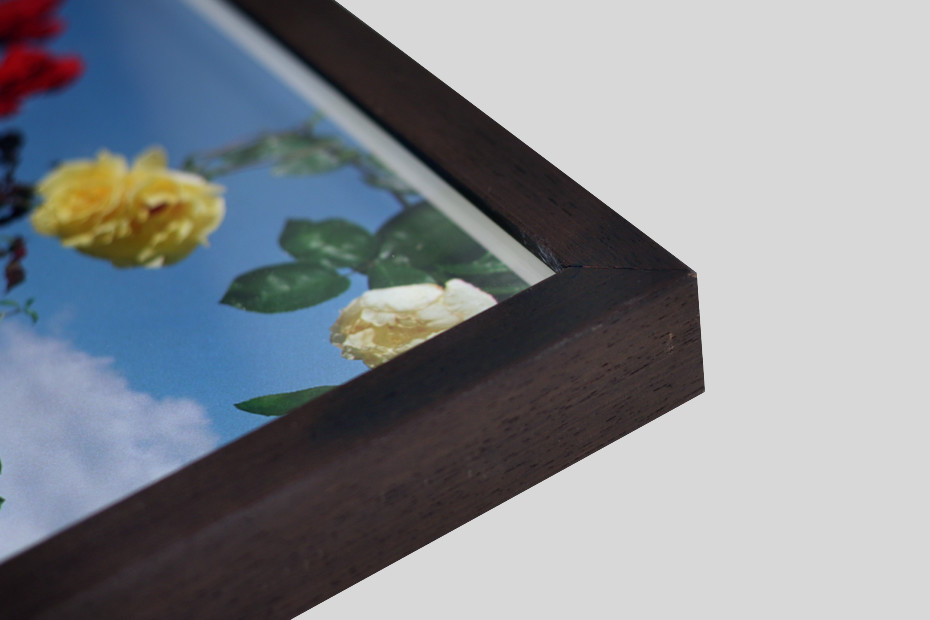 Box Photo Frame
Box frames have a fillet which creates a space between the print and the glazing, so there is no contact with the glass, for a deep box effect. Using Waterwhite float glass, your print is mounted first to Foamboard before being set into a box moulding with a fillet. This can be with a deep or shallow profile.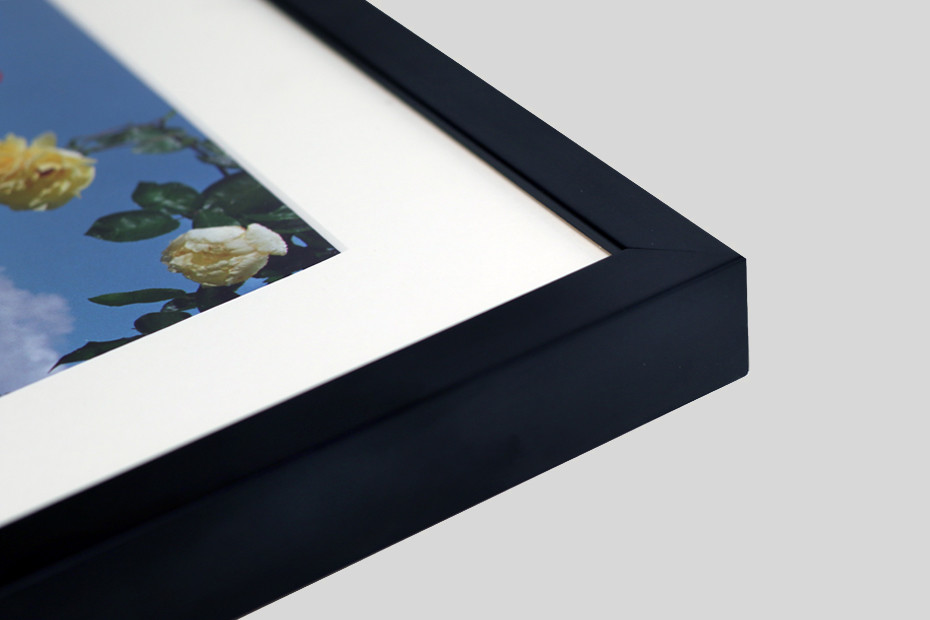 Classic Photo Frame
Classic picture frames are available in a wide variety of mouldings from natural woods which are perfect for warm tone prints, to hand stained or satin finishes for a more contemporary feel. Framed with or without a window mount, this is perfect for showing off strong photographic prints.
Photographic Framing Glass
As standard, we use Water White Float glass giving optimum colour rendition. Water White Museum Glass is ideal for deep frames and shadow boxes where UV protection, low reflectance and clarity of image are critical. We also use the Schoot Mirogard range of specialist glasses, as well as TruVue Glass.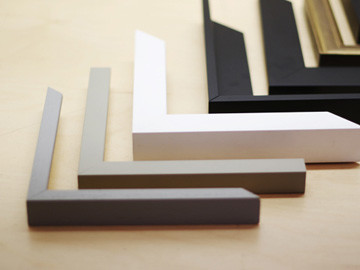 Frame Mouldings
We have thousands of frame mouldings available to complement your chosen frame style, including natural wood frames and aluminium frames. Also, we offer a variety of finishing services from sprayed, hand-stained and natural waxes to pre-finished satin and veneer as well as gilding styles.
Frame Finishes
Our choice of frame finishes is vast to ensure we suit all our clients' needs and artworks. From sprayed, hand-stained and natural waxes to pre-finished satin and veneer as well as a range of different gilding styles.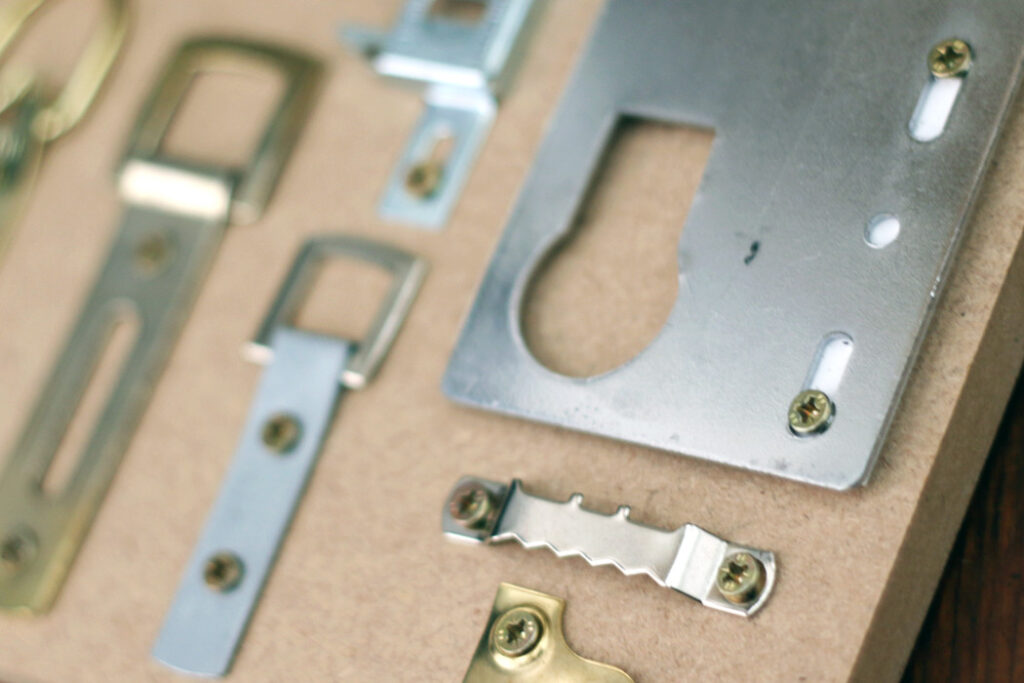 Frame Fixings
Frame hanging fixing options include D-rings single or double hole for small to medium size frames, as well as sub-frame and split baton for orders over 2 sq. m, as this strengthens the frame and provides a strong secure hanging. Get in touch with our specialists to find the ideal fixing for you.