Metro Imaging is granted a Royal Warrant
11.03.2012
Metro is delighted to announce it has been granted the Royal Warrant by His Royal Highness The Prince of Wales, in recognition of its close relationship as a supplier to the Duchy of Cornwall for many years, and a commitment to the highest standards of service and excellence. To date HRH The Prince of Wales has granted only 159 warrants making us one of a select group of companies and individuals.
It's no secret that Metro has been producing stunning images for over thirty years, but it's one of its better-kept ones that it does work for the Royal Family, having had the privilege to be trusted with some very precious images over the decades.
A Royal Warrant is a mark of recognition to individuals or companies who have supplied goods or services for at least five years to HM The Queen, HRH The Duke of Edinburgh or HRH The Prince of Wales.
Highly prized and only granted on consistent demonstration of qualityand excellence, there are only around 850 Royal Warrant Holders. Theyrange from traditional craftspeople to multinational firms operating atthe cutting edge of technology.
Steve Macleod from Metro says: "Weare really proud of this prestigious acknowledgement. We love our work and always strive to give our best to every customer. We are looking forward to displaying the legend, 'By Appointment'"
Look out for the Royal Arms on the Metro website and literature, your assurance that Metro continues to offer the very best in photographic products and services.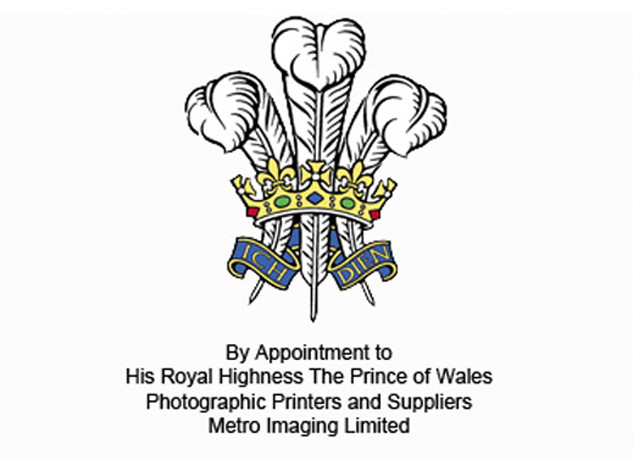 News Articles you might be interested in: